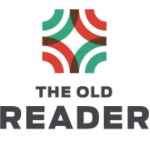 It seems majority of Google Reader subscribers migrated over to Feedly after the former was shut down over a month ago. While Feedly is indeed a nice and well thought app, I still felt it was an overkill for my mere need of staying up to date with several blogs via RSS.
After trying a few more competitors, I finally settled with The Old Reader: simple and familiar UI, easy export, and also important – no unnecessary bells and whistles. On top of that guys at Cerca Apps already had their first beta of the unofficial client for Android rolled out.
The problem with Google Reader going away seemed to be solved almost seamlessly. Well that is what I thought until couple weeks later The Old Reader went public with Desperate times call for desperate measures blog post. Turned out the team behind The Old Reader simply could not handle current exponential growth since the site was created well before announcement of Google Reader shut down with intention to run it for "friends and family". There was a call for help though and therefore a good chance that things will not be back to square one.
As of now things seemed to settle down. The site was migrated to a new data center to serve current needs better and, of course, faster.
Kudos to Dmitry and Elena and others involved for keeping The Old Reader up and running!