Hi there!
I am M.S. in economic cybernetics and have ten years of experience in software engineering and project management.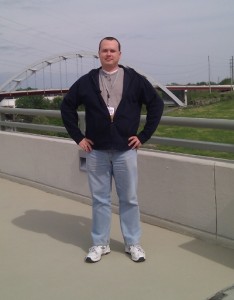 I have worked at places focused on developer productivity, smart grid analytics, energy auto demand response, and even photo storage and management. For example, in the past I was among core developers of ACDSee Online, an adventure for online photo storage and management to promote ACDSee – world's #1 desktop photo manager.
While my primary concentration is MySQL, PHP, and JavaScript, I have been also venturing into .NET, Ruby on Rails, MongoDB, and Android development. My free application SAT Vocabulary has reached 270K+ downloads and was selected by Cellular South and Verizon Wireless to use in their Android related ad campaigns. In addition I've tried my writing skills on PHPMaster.com with the article about Scheduling with Zend Job Queue.
This blog is also intended to accumulate interesting things happening in life of a software engineer. Certainly it is mostly concentrated on features and tips applicable either in web\mobile software development or project management. However there are many other posts on topics like music, movies, English language and just funny things around. Software guys do not live just to write code. 🙂
Please, use any of the channels below to reach out, provide feedback or just share thoughts. I will respond as soon as I can.